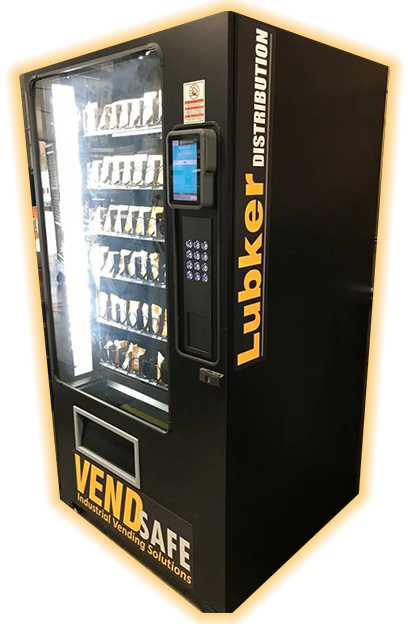 (West Chester, PA) August 2018. Lubker Distribution sales and operations departments announce the successful launch of VEND SAFE industrial vending solutions.
The VEND SAFE industrial vending solution provides a safe and secure distribution platform for use when distributing shop supplies, tools, and other MRO products. Protected with PIN access limiting features, these machines keep track of who, when, and where supplies have been dispatched. Detailed reports help the allocation of costs process at the individual workforce level.
Contact your Lubker Distribution Sales Representative for more information on this, and all material handling and distribution solutions offered by LUBKER DISTRIBUTION.
Related Articles